What's it like to join a new school right before a pandemic, and then help some very little learners adjust to being in person five days a week, many of them for the first time?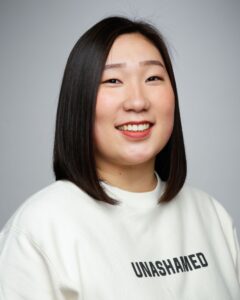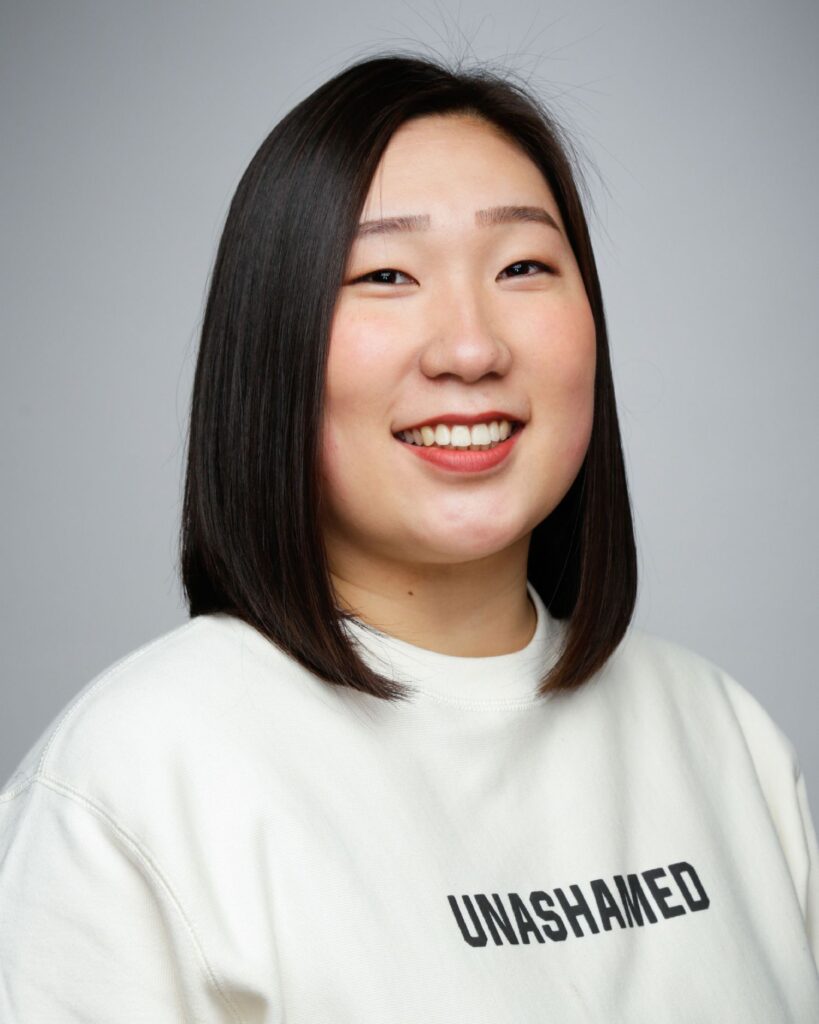 We recently caught up with Julia Cho — Maestra Julia to her students — who teaches Spanish to kindergarteners, first, and second graders at Downtown Elementary School (DTES). She joined the school just six weeks before pandemic shutdowns began and quickly worked to connect with her students and families virtually. This fall, Julia has focused on helping her students emerge from the last two years of disrupted learning by bringing her whole self into the classroom and encouraging her students to embrace and celebrate their identities, too.
In the words of DTES Principal Folake Akinola-Pinard: "Julia's love for Spanish and the ways in which she adds so much of herself and her identity to her teaching — from singing and playing the guitar to adding taekwondo, just because she realized that students would LOVE an impromptu extracurricular — it is so clear that her intent is always to make Spanish class and life in general a living, breathing, positive experience"
In her words…
I teach five- to seven-year-olds basic Spanish. It's a role where you need to really love children  because it takes an insane amount of patience and grace! I grew up teaching Taekwondo for about 15 years, so I'm used to working with children. 
When the Spanish teacher position opened up mid-year, I applied and brought everything I knew about teaching and engaging students from my Taekwondo experience. The rest is history.
My kinesthetic approach is super useful and helpful to my students. We do a lot of movement. I associate a hand motion to every new vocabulary word or concept. We split into teams and I call out the hand motion. Students have to correctly say the word and do the hand movement. This connects language to body skills. It's a holistic approach to acquiring language. 
One coping mechanism during the pandemic was that I recorded short satirical videos of me braving the quarantine. I wanted kids to understand that they weren't going through the pandemic alone. Even when I see parents today from two years ago, they say: "Your videos got us through. They were entertainment for our family and I really want to thank you for that." I was amazed and humbled at how much a one-minute video clip can do for kids, let alone families.
As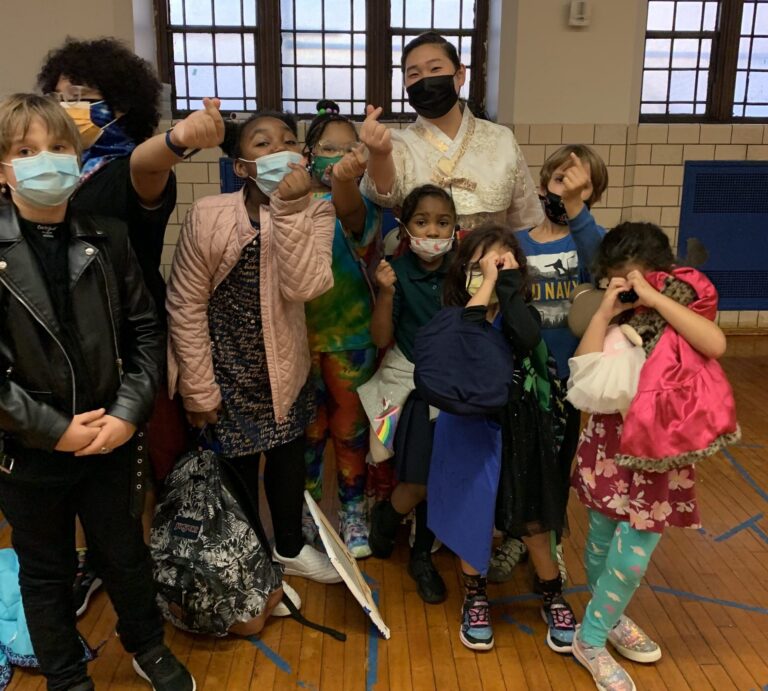 a Korean-American woman who teaches Spanish, kids are intrigued by the fact that I don't look like a person of Latinx descent. Growing up in a predominantly white suburb, I wanted to hide being Korean American — but I couldn't escape it. You can't change your face! At first I was worried that my students were going to make fun of me. But I chose to bring my whole self, my identity, to what I do. I show them that you're able to learn a different language and culture.
During Spirit Week this year, I decided to wear a hanbok, which is a traditional Korean dress. I was a bit apprehensive. But the experience of them embracing that part of me, of saying "oh you're so beautiful," really did a number on me in the most positive way. My students are inspired to embrace every part of who they are: their families, their culture, their food.
I desire to instill a passion in my students and to open their eyes to a world beyond what they see in Brooklyn. I really enjoy that at the end of the day, kids will remember me as a part of their life, someone who hopefully inspired them to be the amazing person they already are.