Welcome to Downtown Elementary School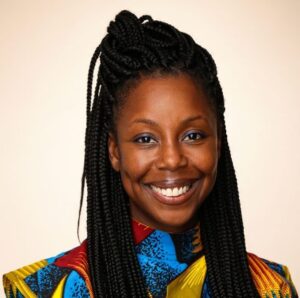 Brooklyn Prospect Downtown Elementary is a special place. We are an intentionally diverse school where all are committed to meeting and supporting the needs of our community. With our Core Values of Care, Curiosity, Persistence, and Passion, and a curriculum built around the pillars of the International Baccalaureate program, we persist in pursuit of this goal, knowing that the power of connection is how we begin to change the world — one student, one family at a time.
When parents and family members think about "the right school," we all have our own definition of what that means. For some, school brings fond memories, warm feelings, feelings of worth and acceptance. For others, the school experience left something to be desired. At BPCS, we want school to be a place where our children can learn and grow academically, socially and emotionally. It should be a transformational experience for our children and our families.
We serve students at BPCS by incorporating empowering, culturally relevant opportunities to learn with small group instruction and cooperative learning. We provide a comprehensive literacy curriculum that exposes our students to real-world content, building the skills and content knowledge they need to form a strong educational foundation. At BPCS, we want our students to see themselves as mathematicians, working cooperatively and independently to make meaning of mathematical concepts through exploration, valuing process over product and understanding how math is useful in everyday life. We believe that people, both students and adults, learn in different ways and that it is our job to meet them where they are, with care. BPCS teachers are given agency to adapt and enhance instruction because we do not believe that education is "one size fits all." Similarly, our co-teaching model allows for more individualized instruction, balancing high standards and high support in a nurturing environment with warm rigor. We teach students to look at the world with a critical lens, using their voices to advocate for themselves, and for others, understanding that advocacy plays a key role in establishing and maintaining an equitable environment.
As a diverse by design school, we are constantly reminded of the importance of exposure; we learn from being together and learning together, understanding that our experiences impact our actions and the way that we see the world. We are working on creating an environment where we can truly see ourselves, blind spots and all, embracing and pushing through the discomfort that comes with equity and diversity and knowing that we all do the best that we can with what we know.
Welcome to Brooklyn Prospect: A city on a hill located in the heart of Downtown Brooklyn. We appreciate and welcome all that you bring.
With best wishes,
Folake Akinola-Pinard
Downtown Elementary School Principal