Summer learning got leveled up this July and August at Prospect Schools' Summer Academy.
From studying English-language arts and math to making things like slime at the 'SPLAT lab,' and even learning how to use DJ equipment, the five-week program was chock full of fun.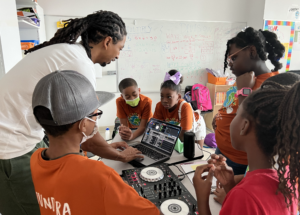 Summer Academy, which ran from mid-July through mid-August at Clinton Hill Middle School, was made possible, in part, by Summer Boost NYC, a $50m philanthropic initiative led by Bloomberg Philanthropies. The program is aimed at addressing the social and academic impact the COVID-19 pandemic had on students.
Bridging the Gap
Stalled academic progress through the pandemic is like "the educational equivalent of long COVID," Michael Bloomberg said at a press conference in April when the program was announced. "The good news is we know how to treat it: extra help and intensive instruction."
Prospect Schools received funding to run the Lavinia RISE Curriculum for about 250 rising 1st through 8th graders. The program consists of academic—ELA and math studies—plus enrichment programming, including field trips.
Mari Watson, director of afterschool and extended-day programming, said she and her team pulled data around ELA, math, reading scores, and specialty areas, such as speech to identify students who needed a boost.
"We were able to decide on what standards we want to work on and what would best bridge some of those gaps that our students have missed, and it's been great because we know our kids better than anyone," she said.
And being able to integrate Lavinia's RISE course of study throughout the summer lightened the load on teachers it provided a fully planned curriculum along with training, Watson added.
Movement for Fun and Wellness
Rising eight-grader Nasir Khalifa beamed when asked about his time at Summer Academy. His favorite part? Sports and dance.
"I like how we learn about dancing and the hip hop moves, especially," he said. "It's fun."
These "fun" enrichment activities are key as it is summer break, after all, Watson said.
"We're doing a lot of fun things, but we want to have certain thresholds that we meet, so we do things like STEM and art. We do fine art with dance and musical theater. We also have a lot of physical education, like sports, but also fitness fun. Things that aren't necessarily competitive but allow our students to move around while building up their social and emotional engagement," she said.
Students also flex their creative muscles by doing unique activities through Anthropology Arts, such as making jewelry and other products using recyclable resources.
Summer Academy also included a focus on wellness, Watson said.
"We know that, as a young person, being able to have a toolbox to deal with difficult things that happen throughout the day, such as anxiety or other emotions, is useful," she said, referring to an enrichment class called Breathwork.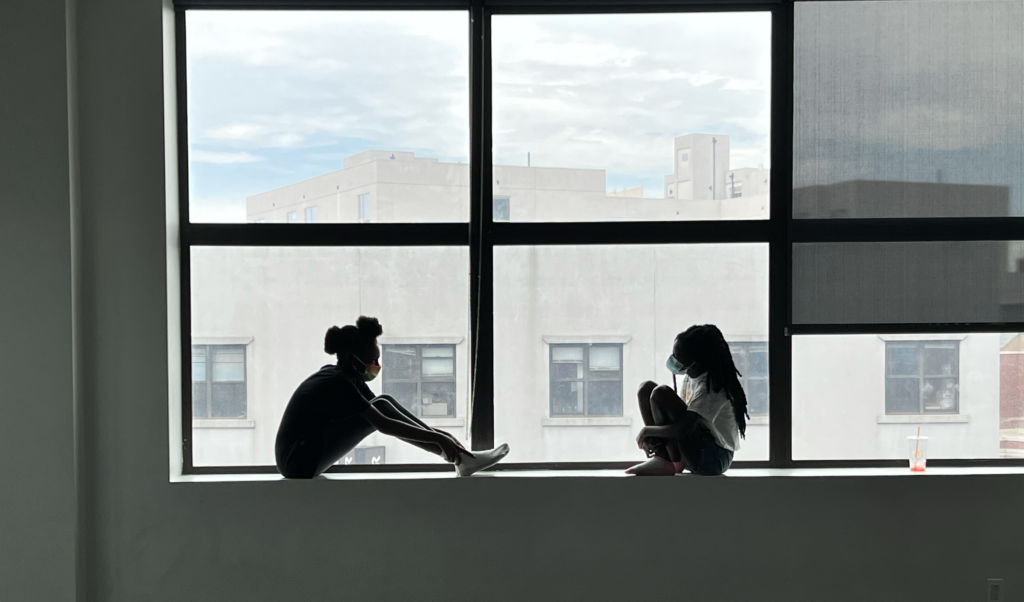 Diversity by Design
This well-thought-out style of educating the whole person is found throughout the school year at Prospect Schools, said Dana Mulwanda, principal of Sunset Yards Elementary School, who, along with other principals in the network, rotate as on-site leadership for Summer Academy.
"It's what really speaks to the heart of Prospect Schools—meeting kids where they are," she said. "We're thinking about who they are—their background, their families, what they're bringing to the table, and what we can bring to [them] as educators."
Mulwanda said enrichment programs are robust at the elementary level as Teaching and Learning staff work with art, music, and physical education teachers to ensure the curriculum used ties into things students are learning in subject areas like social studies.
"Those are things that I think carry through in their own ways in middle and high school, but we definitely try to create like a foundation of that in the early years," she said. "The other thing is being diverse by design in general. It's one of the pillars and it bleeds into everything that we do. We see kids and their families as individuals within a community. And I think that really changes the way that we then educate because we see them as full people."