Welcome to Brooklyn Prospect High School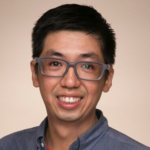 Welcome to Brooklyn Prospect High School: a rigorous yet supportive college-preparatory program that guides our students along the final stages of their journey towards post-secondary success. Here, in the culminating years of our K-12 program, students hone the skills necessary to address increasing academic demands while cultivating greater self-advocacy and leadership skills for success in college and the professional world beyond.
Similar to our K-8 program, our high school is a wonderfully diverse community of students, families, teachers, and staff. Some of our students join us in elementary, some in middle, and some in high school – the blend becomes a unique student body for a uniquely strong high school program.
To help our students prepare for success as global citizens, Brooklyn Prospect High School pairs students with excellent teachers in a college preparatory environment to teach the globally-recognized International Baccalaureate (IB) program. Specifically, all 9th- and 10th-grade students are enrolled in classes that are specifically designed to promote a rigorous, internationally-minded education that equips students for both the NY State Regents exams and continued study in the IB Diploma program (IBDP) in 11th and 12th grade. We are very proud of the hard work completed by our Diploma program students, who consistently perform at, or beyond, the world average in this challenging program.
Outside of the classroom, students participate in extracurricular activities that reflect their interests and develop the talents of our community. Our Advisory Program, school culture team, and counseling program help our students adjust to the increased academic demands of high school while preparing them for the next steps in their educational careers.
Working together, we can prepare our young adults for success in school and the world beyond. I look forward to four exciting years of high school!
Sincerely,
Wendell Cheung
High School Principal