No matter the size, every gift has a positive impact on the lives of Prospect Schools students.
The Prospect Schools Annual Fund is the heart of all our fundraising efforts. As a charter school network, we receive less funding than a traditional district public school. To help close this funding gap, every year the Prospect Schools community joins together to support the Annual Fund and reaffirm their commitment to Prospect Schools' mission and vision.
The Prospect Schools Leadership Circle recognizes donors who make an annual cumulative gift of $1,000 to the Prospect Schools Annual Fund.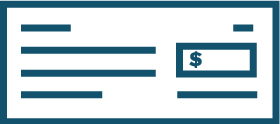 To pay by check please make your check payable to Prospect Schools and return to:
Prospect Schools
Att. Development Department
355 Bridge Street
Brooklyn, NY 11201